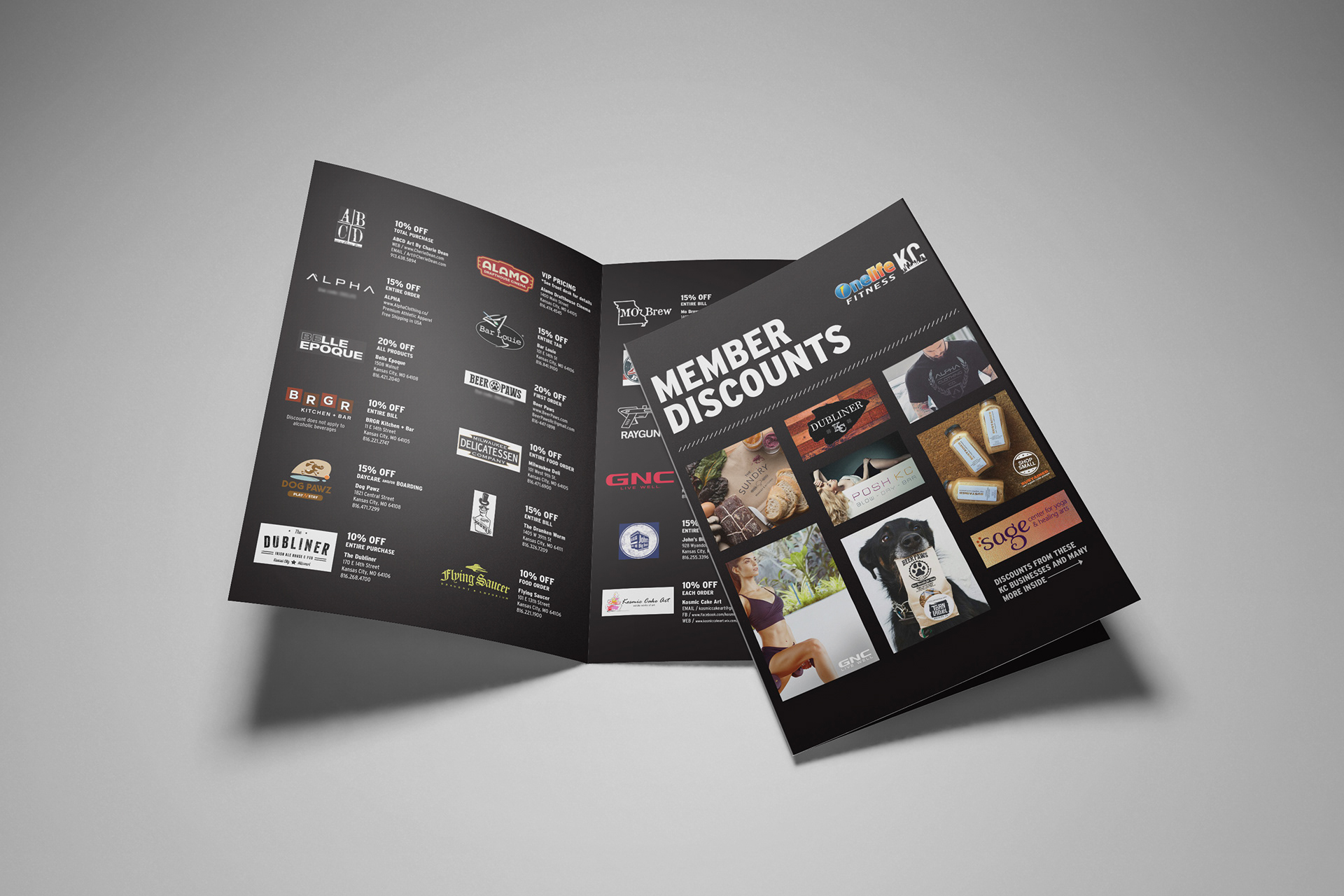 These were created for the Kansas City Onelife Fitness location.
The above brochures are given out in each New Member Folder so they can view all the member discounts that are available to them with their membership.
For each new partnership addition, I create a poster in the same style as pictured below. By using a customizable gridded template, we can personalize each poster without sacrificing continuity of the Onelife KC brand.